FEBRUARY HOME CARE REMINDERS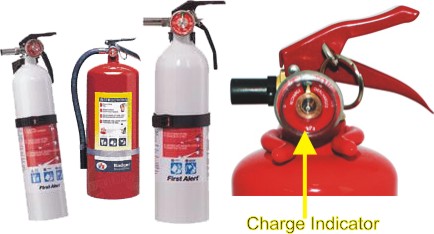 Check fire extinguishers. Make certain your extinguishers are easily accessible and that they are charged. Also check the manufactured date on the extinguisher. Most brands are good for 3-12 years.

Check water supply lines and drain pipes for signs of leaks. Check sinks, toilets, and shower/bath connections for leaks and tighten connections or repair as needed.

Clean faucet aerators and shower heads. Cleaning will remove sediment and can improve water flow. Use a vinegar solution to remove mineral deposits.

Water trees/shrubs. Our dryer winter weather demands that trees and shrubs be watered a couple of times per month. Fill a bucket and pour directly into the roots.

Lubricate locks. Colder weather is when locks can and will act up. Coat your key with graphite (shavings from a graphite pencil will work – or spray with WD-40) then insert the key and turn the key a few times to lubricate.

Test ground fault circuit receptacles and breakers. To test, press the test and rest buttons. If the breaker does not reset itself, it may need to be replaced. For replacement, best to contact an electrician.

Tighten things up. Select a few sizes of screwdrivers both flat and Philips and then go room to room checking drawers, handles, door knobs, banisters, chairs and anything you feel could use tightening.