Tonie Krosky
Managing Broker, Owner
As a Colorado native and "Rookie-of-the-Year" her first year in real estate, Tonie, a constant top-producing agent in Denver, has an intimate knowledge of all aspects of residential real estate. After 30 years as a Commercial Real Estate Paralegal the transition into Selling Real Estate seemed only natural, and is something she truly loves to help buyers and sellers. Tonie has helped many Clients over the years and is now helping their children and grandchildren find their new homes. Tonie loves to spend her free time with her family including her husband, daughters and grandchildren and her furry babies especially Popeye. She has many life long friends that also enjoy traveling, skiing, biking and of course hiking.
Also, check out these news articles here.
Stephanie Stiner
Broker Associate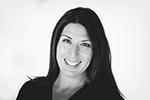 Stephanie was born and raised in Denver, Colorado. She has been a special education teacher for the past 10 years and now is so excited to be turning that community focus toward real estate. With a passion for service in the Denver area, Stephanie is ready to help with your home buying and selling needs. She is a proud member of the TBK Real Estate Solutions family, and is the daughter of Tonie Krosky. Stephanie carries the values of hard work, integrity, and outstanding client service into everything she does. When Stephanie isn't making home ownership dreams come true for her clients, she enjoys spending time outside, hiking skiing, working out or going out to dinner with friends. Stephanie lives in Cherry Creek with her boyfriend and 2 dogs Zorra and Bruce.
Hannah Abad
Transaction Coordinator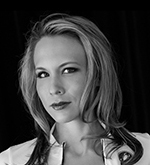 After purchasing her house with the assistance of TBK Real Estate Solutions in 2019, Hannah joined the team. Her role on the team is to ensure that all buyers and sellers have an exceptional experience by providing administrative professional support to the team and clients. Hannah's focus is to make sure that all aspects associated with a closing are taken care of promptly to ensure a smooth and timely completion. Hannah graduated from University of Colorado, Boulder with a degree in integrative physiology and is a Colorado native. She has been working in the legal field for the past 10 years as a paralegal. Her work experience makes her a great fit for this position, as she is very skilled in multitasking, sticking to deadlines, and making certain that details don't fall through the cracks. In her spare time, Hannah enjoys hiking, biking and skiing with her husband, children and her two dogs.